On Thursday 24.6.21, the Press reported that Deloitte had settled the action, against it, by a partner who alleged they required him to retire as a partner – entitling him sue for unlawful age discrimination. I reported on in an earlier TT article. It was a test case as important, in my opinion, as the Uber Eats case, that settled recently, in spectacular fashion (see earlier TT article and comments made on my LinkedIn post). There were many reasons for settling, but not having to comply with orders to disclose their discussions with another 29 partners, who recently left in similar circumstances, would have played a part. The technical basis for the action is interesting too.
See below for further details.
---
Deloitte settles partner age discrimination case for millions
On 24 June 2021, Edmund Tadros and Hannah Wooton posted the following article on the AFR's website.
Deloitte has settled an age discrimination case brought by partner Colin Brown over allegations he was forced out of the partnership when he reached 62, nipping in the bud what was shaping into a landmark legal challenge to its partnership agreements.
Deloitte partner Colin Brown is suing the firm.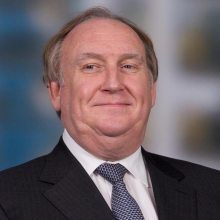 The terms of the settlement were confidential, but The Australian Financial Review understands that Deloitte agreed to a pay a multimillion-dollar sum to settle the case. Mr Brown will leave the firm at the end of the month as part of the deal.
Mr Brown, who was originally seeking more than $3 million in damages, had alleged the firm had a policy of making partners retire at 62, in breach of the Age Discrimination Act.
The case had been expected to set a precedent for the long-running retirement practice at Deloitte and in the broader professional services sector, with legal experts suggesting that dozens of partners could have had grounds for similar claims, had Mr Brown won.
The Queensland partner had sought information from Deloitte about other partners who had retired within two years of their 62nd birthdays since mid-2013, with the firm ordered to hand over any communications with such partners. It failed in its attempts to have the court throw out the request.
The documents, which would have shone a light on how retiring partners are treated, covered another 29 former Deloitte partners, all of whom may may have been affected by the now-settled action.
The documents were set to be filed in coming weeks, after Federal Court judge Angus Stewart last month dismissed delays by Deloitte in producing them as "bizarre" and not "sensible".
The Financial Review has been told there were multiple factors behind the decision to settle, including concern about the contents of these partner retirement discussions being made public, and Mr Brown's decision to attend a partner meeting earlier in June.
---
[The Age Discrimination Act 2004 provides that various kinds of age discrimination is 'unlawful' (eg. s21 relating to Partnerships of 6 or more persons). But s59 provides that conduct treated as 'unlawful' is no basis for 'civil actions' unless a provision of the Act expressly says so – and I can't see any such provision for an age based partnership. Mr Brown's situation includes representations made to him when he was recruited at age 58, as to the type of auditing work he'd be doing, which typically involved engagements of 10 years. Also, the Deloitte partnership terms made no mention of an age based termination requirement. This sounded to me that his action was not based on the alleged illegality under the Age Discrimination Act. However, on making some inquiries of the law firm mentioned in this Article, it seems that Mr Brown's claim is solely based on this alleged illegality, making this claim every bit as important as the article describes.
For those interested, the right of action, springing from actions declared 'not lawful' in the Age Discrimination Act, are actionable in the Australian Human Rights Commission, which can issue a certificate allowing the claim to proceed to the Court. The Age Discrimination Act has no provisions providing for enforcement – they are contained in the Australian Human Rights Commission Act 1986 (Cth). Section 3(1) of this Act defines unlawful discrimination as including a breach of the Age Discrimination Act, section 46P deals with complaints to the Commission and section 46PO deals with Court actions.  Apparently Mr Brown also claims that he was 'victimised' in breach of s51 of the Age Discrimination Act, which makes this an offence. I understand that he claims this as a basis for claiming 'aggravated' damages.]
*****************