8.8.2021 – On-demand delivery contractor Deliveroo will use a High Court judgment (see related TT article on Rossato case) bolstering freedom of contract to try to overrule a decision that its riders are really employees entitled to minimum wages – see related TT articles about the position in Australia, that UK courts have held the opposite, (whilst holding that UberEats riders were employees), that UberEats (perhaps spooked by these cases) paid a massive amount to settle an unfair dismissal case (which turned on whether the rider was an employee). The immediately obvious 'tax' issue, in the 'gig' economy, is whether UberEats/Deliveroo etc. have to withhold PAYG amounts on account of the rider's income tax.
See below for further detail.
---
AFR – David Marin-Guzman, Workplace correspondent – 8 Aug 2021
On-demand delivery contractor Deliveroo will use a High Court judgment (see related TT article on Rossato case) bolstering freedom of contract to try to overrule a decision that its riders are really employees entitled to minimum wages. The Fair Work Commission has called for the company and the Transport Workers Union to urgently respond to the landmark ruling, handed down on Wednesday, as part of a full bench case about whether independent contractors for Deliveroo are employees.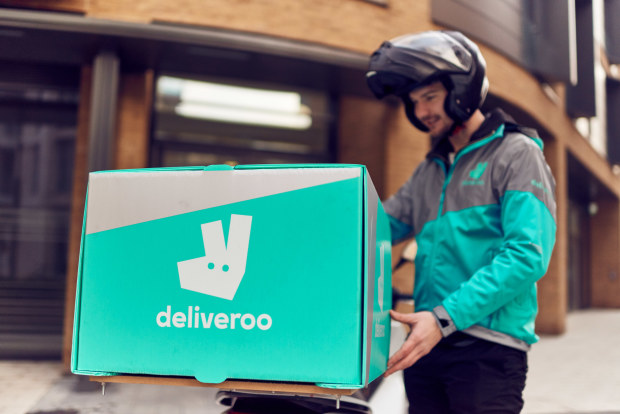 Legal experts have said comments in the High Court's Workpac v Rossato decision, which rejected that regular casuals were entitled to annual leave, will have "profound implications" for sham contracting laws that affect the gig economy by reasserting an orthodox primacy of contract over practical reality in assessing employment.
Deliveroo is understood to now be looking to draw comparisons with the Rossato case by pointing out that, like the casual employee in that matter, its understanding that its riders are independent contractors is clearly set out in its written contract.
"The High Court's decision is a big step in a positive direction," a spokeswoman for the company said.
"We welcome any development that provides certainty for businesses and workers. We hope that the guidance provided by the High Court will provide a clear signpost for future determinations."
The High Court downplayed a 2001 precedent commonly relied on in sham contracting cases to look at the "totality of the relationship" in defining employment and which also featured in the Deliveroo case.
In its statement handed down on Friday, the FWC full bench asked the parties whether the practical reality approach was now not applicable if "the terms of that relationship are committed comprehensively to the written agreements".
"The answers to the questions may arguably be determinative of the principal question in this appeal," it said.
The commission had already reserved its decision after a hearing last month but reopened the matter specifically because of the High Court decision.
However, TWU national secretary Michael Kaine said "gig companies shouldn't pop the champagne corks just yet".
He said the question of whether work is casual is different from whether someone is an employee or independent contractor.
"As a result, we will be urging the full bench to move ahead and confirm [former Deliveroo rider] Diego Franco's victory over Deliveroo, after it unfairly sacked him."
He said the black letter law approach failed to recognise the "massive power imbalance between behemoth gig economy companies such as Deliveroo and their workers".
"The fact that there is legal ambiguity over the implications of other court rulings makes the case for regulatory intervention clearer and more compelling."
Uber declined to comment. However, the gig company is expected to benefit from the decision in a Federal Court test case over the status of its riders filed last month.
The claim was launched by the Rideshare Drivers Network and is led by barrister Sheryn Omeri, who successfully acted against Uber in a case that brought in minimum wages for rideshare drivers in the United Kingdom.
University of Technology Sydney law professor Joellen Riley Munton argued the High Court's comments in effect upturned "at least 20 years" of jurisprudence and were "very concerning".
She said the decision meant the courts would not take into account reasonable expectations that parties develop in a way they conduct the relationship and would instead focus on the initial bargain and express terms of the contract.
"The only way they [claimants against Uber and Deliveroo] could succeed in my view is if it was held that the actually contractual binding terms of the deal did, in fact, describe an employment relationship rather than an independent contract," she said.
"But [the gig companies] have been clever enough not to do that."
She expected the High Court to apply similar reasoning to an upcoming sham contracting case that involved a young backpacker engaged on an ABN as a cleaner at a building site but paid 75 per cent of the minimum wage.
The FWC full bench said the High Court's decision in that case was likely to give "authoritive guidance" for the gig economy and flagged it may delay its determination until that ruling was delivered.
[15.8.21]